Symptoms: When your head is at the optimum position for actually playing or programming the synthesizer, the LCD contrast is not quite right – it is washed out and pale, and the contrast knob on the back of the keyboard does not help – turning that makes the display go from completely white to pale colours but visible text, whereas when viewed from the above it is lush and blue with very nice contrast.
Cause: The problem is caused by wrong value of the SMD resistor R108 (39k) This resistor limits the current to the pot R107 and therefore the contrast range is limited.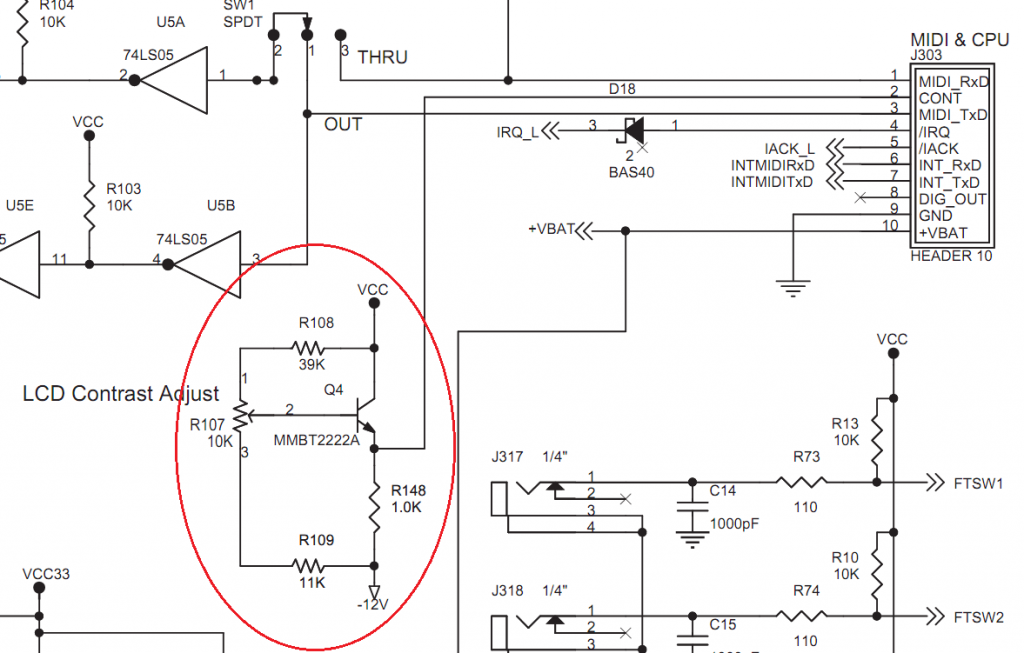 Solution: You have to modify the LCD Contras circuit. Fortunately it is very easy: Replace the resistor R108 with 27k (SMD size 0806). The resistor is located at the connector board in the vicinity of the LCD Contrast knob.