This article describes how to fix noises coming from the piano speakers during touch screen activity. No firmware update helps here. You'll need a good old screwdriver and a bit of sticky tape.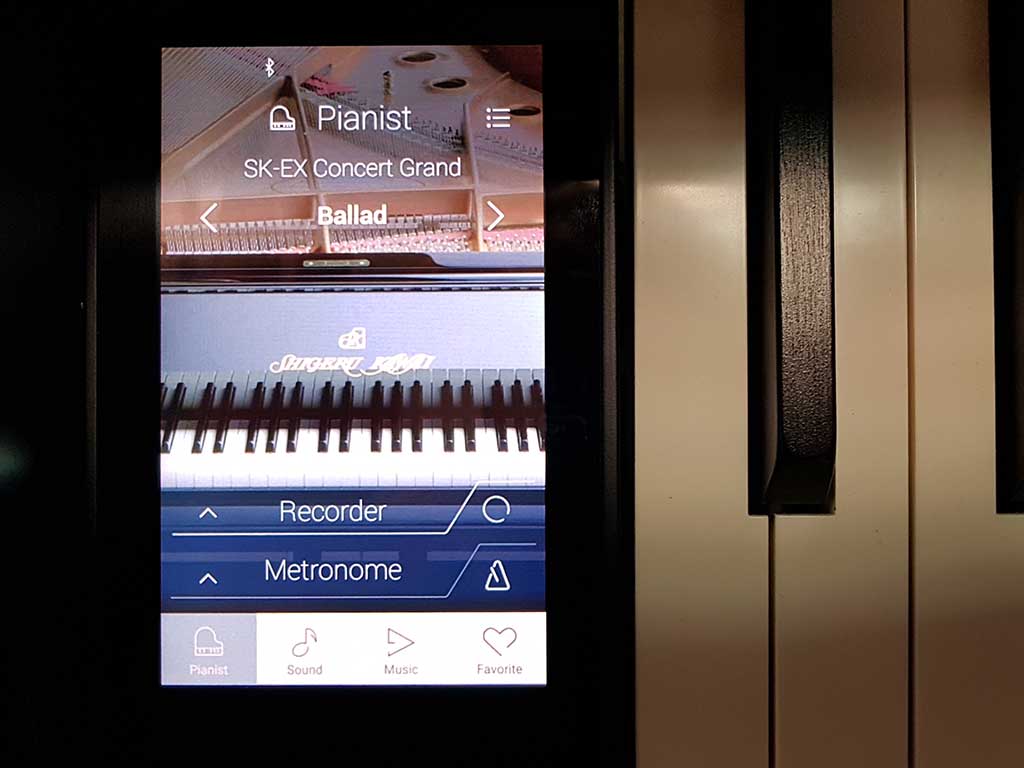 The issue is caused by the internal ground loop, between shield ground and display power ground. To remove the ground loop you have to isolate the aluminium foil shielding underneath of the display, where the display frame sits. I used Kapton tape, but any insulating tape will serve its purpose as long as it is sufficiently resistant to being pinched by the metal frame. See the following picture, the Kapton tape is yellow: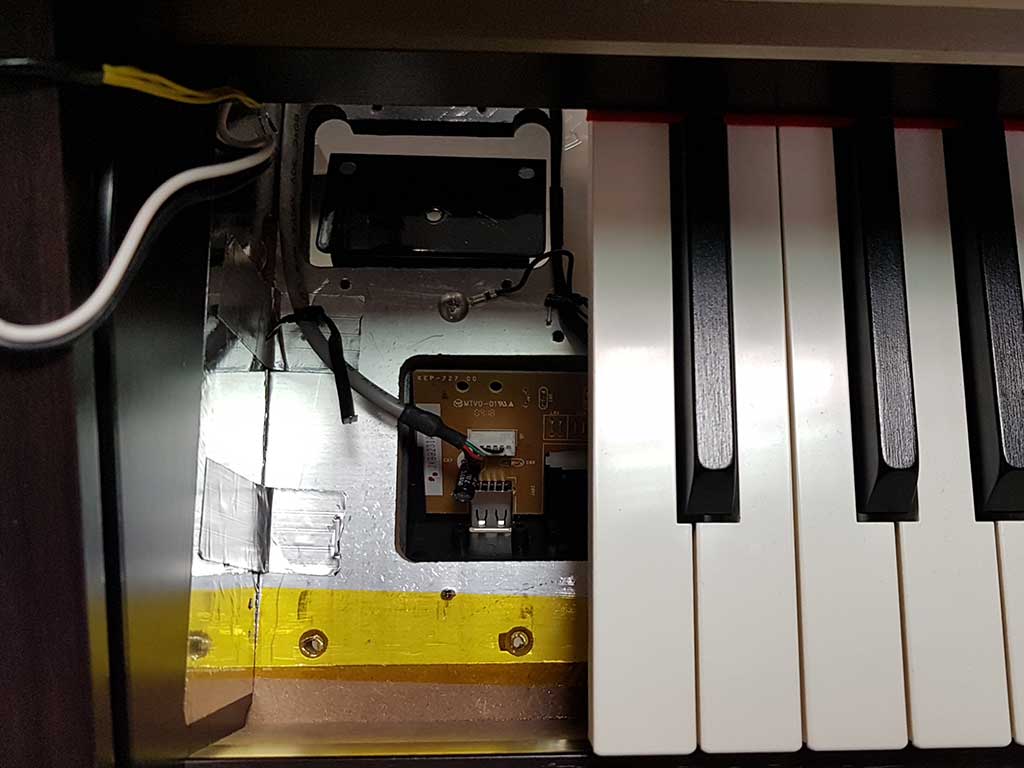 Steps:
Turn everything off
Remove the 4 bottom screws holding the display frame
Remove the 4 screws holding the black tin insert
Carefully pull the display out and put it aside
Apply the tape and pierce the holes where the screws are. Make sure the aluminium foil is not overlaping the holes and it is fully covered
Put everything back as it was
Done
I think KAWAI fucked up a lot with such an expensive piano. This simply should not happen.
I have seen similar problems with other KAWAI models with a touch screen. I think it can all have a similar cause.